When this lady by name Toolz Babe posted her unedited pictures on Twitter, she didn't expect what was coming her way.
Trust Nigerians, they have a way of blasting someone that you will even regret seeking for their opinion.
I net she is even regretting now and aming herself for posting such pictures but maybe shame won't allow her to delete the post.
These days ladies are making posts that draw attention unnecessarily.
Look at the post she made and the unedited pictures below;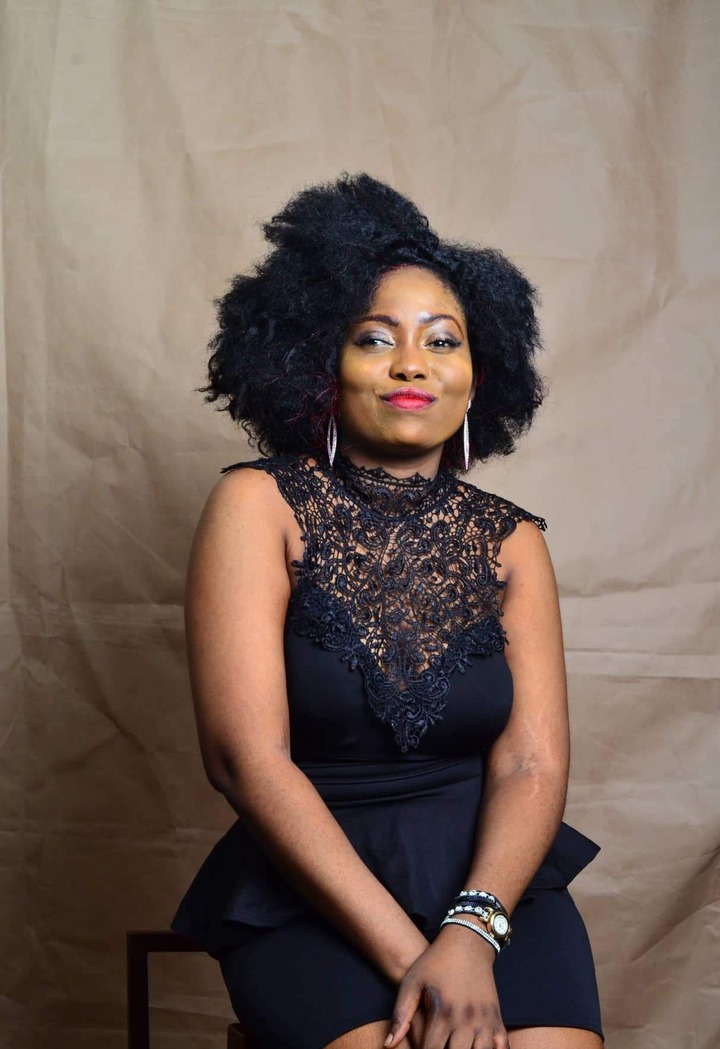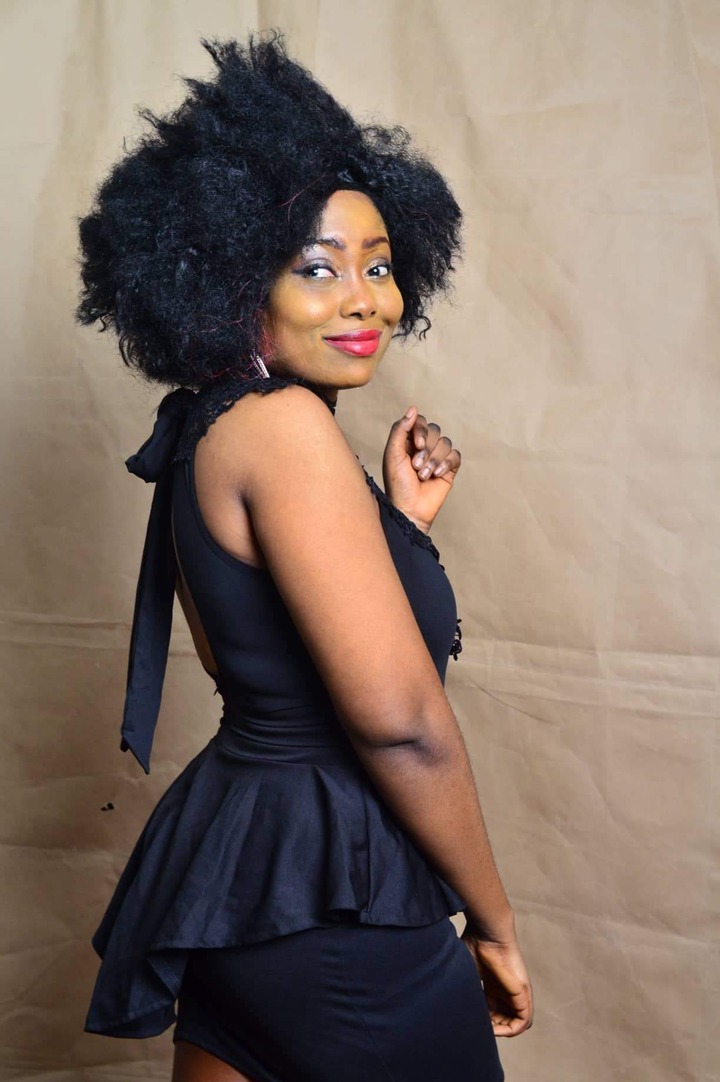 See the post below, her concentration was actually on the head whereas people were attacking her because of the makeup.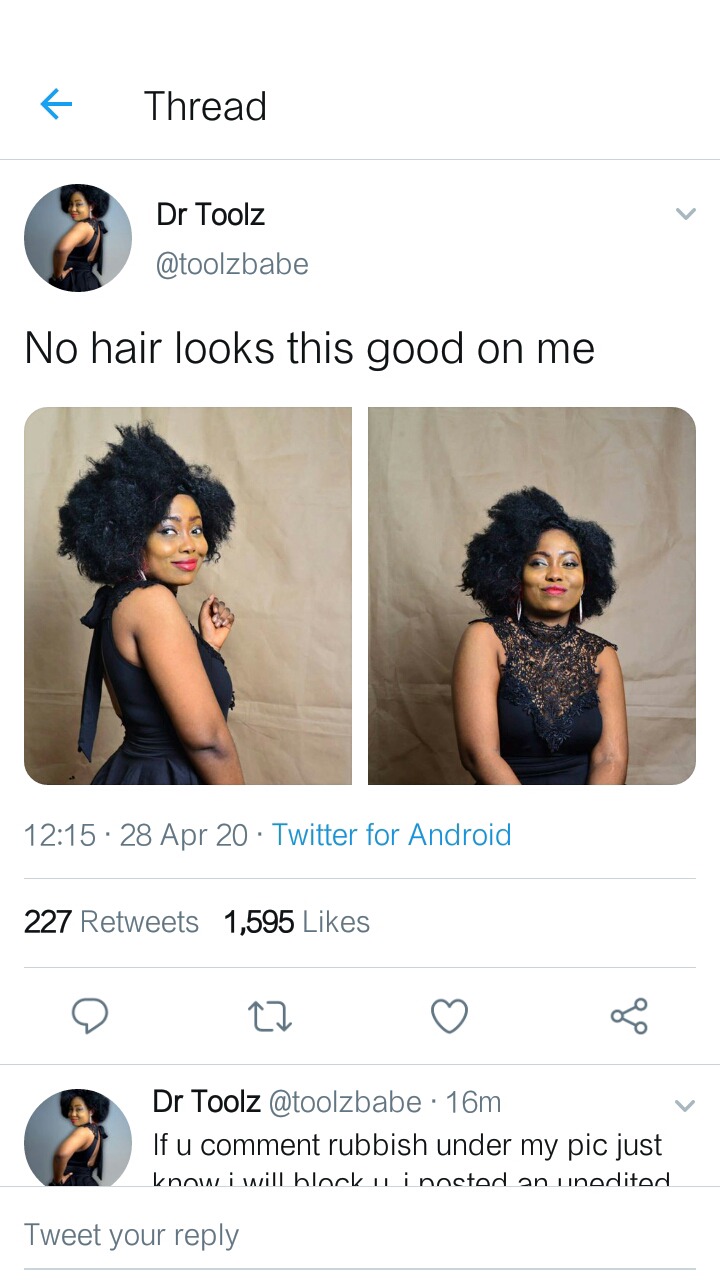 Even after she posted it, people started attacking her and she now made a comment warning that people should be careful how they comment.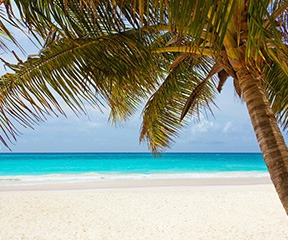 But you see Nigerians, they are not afraid of anything and they took time to attack her.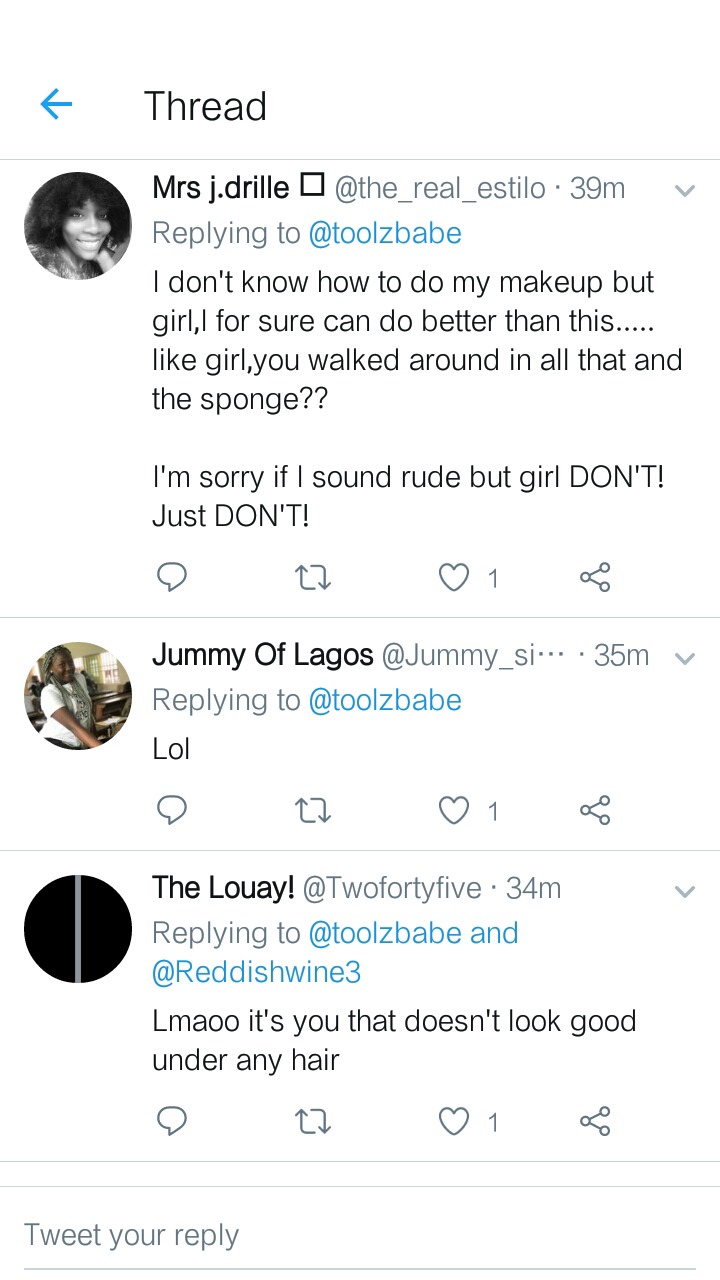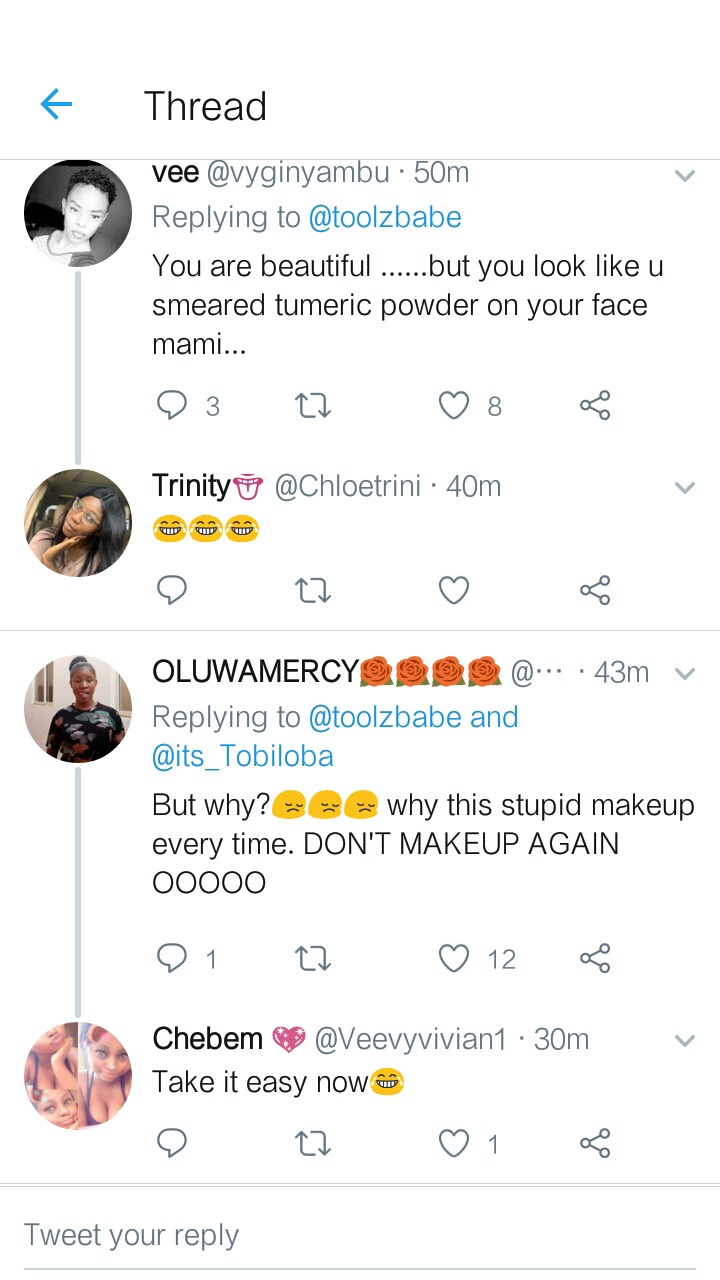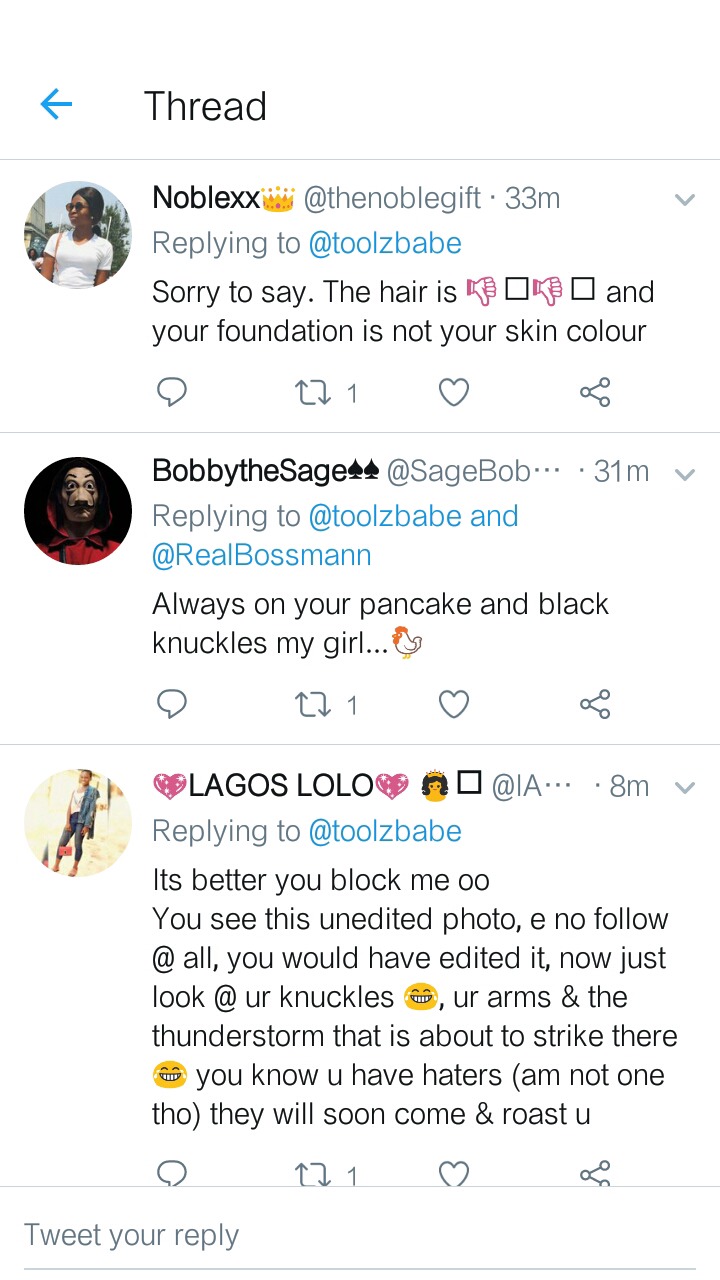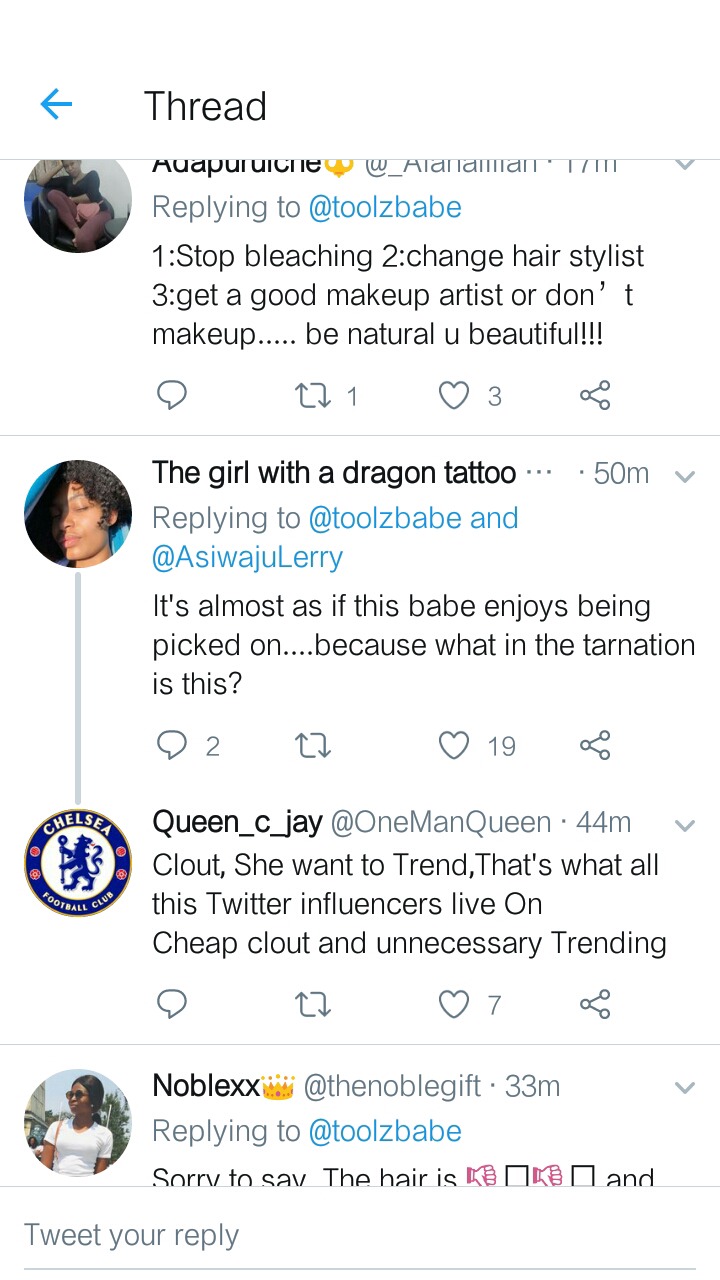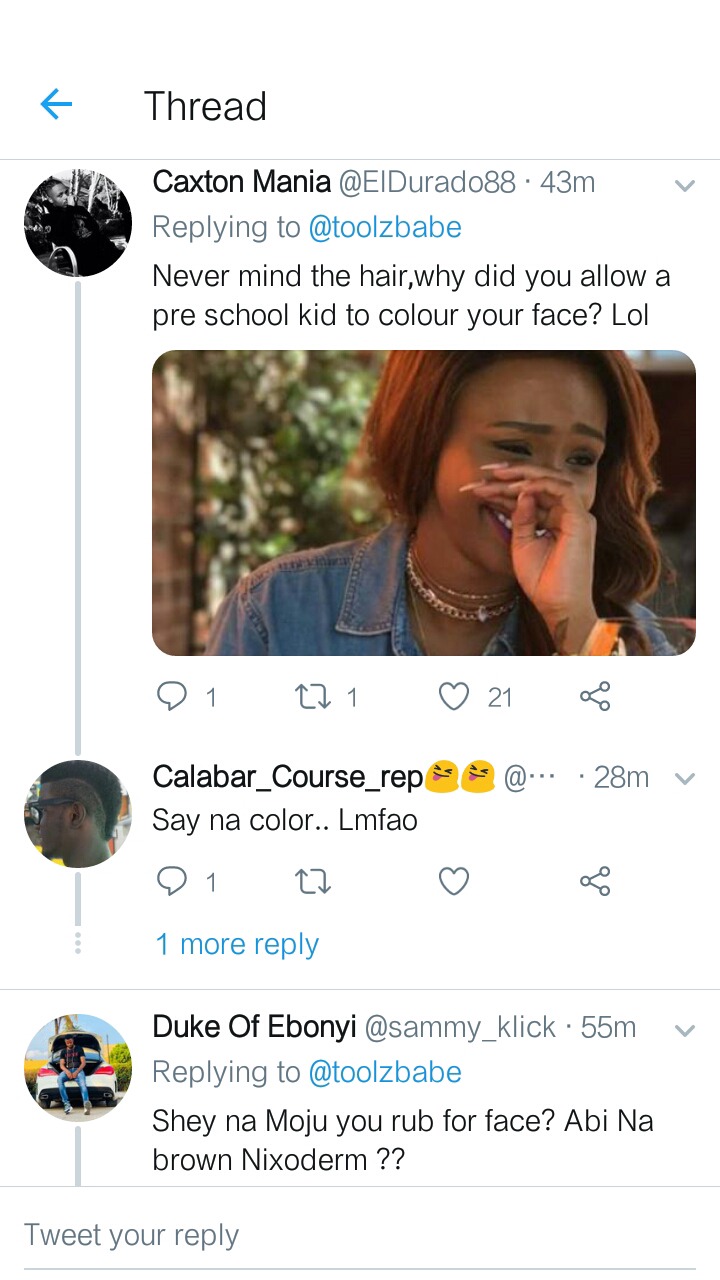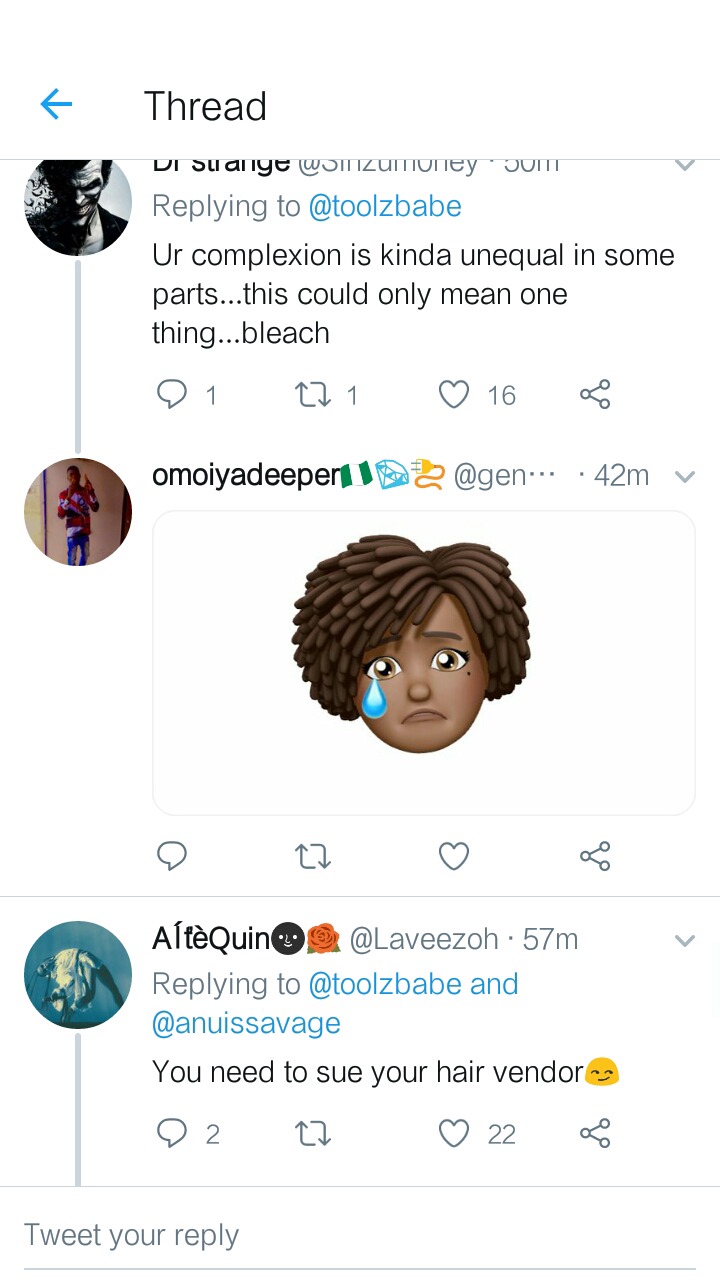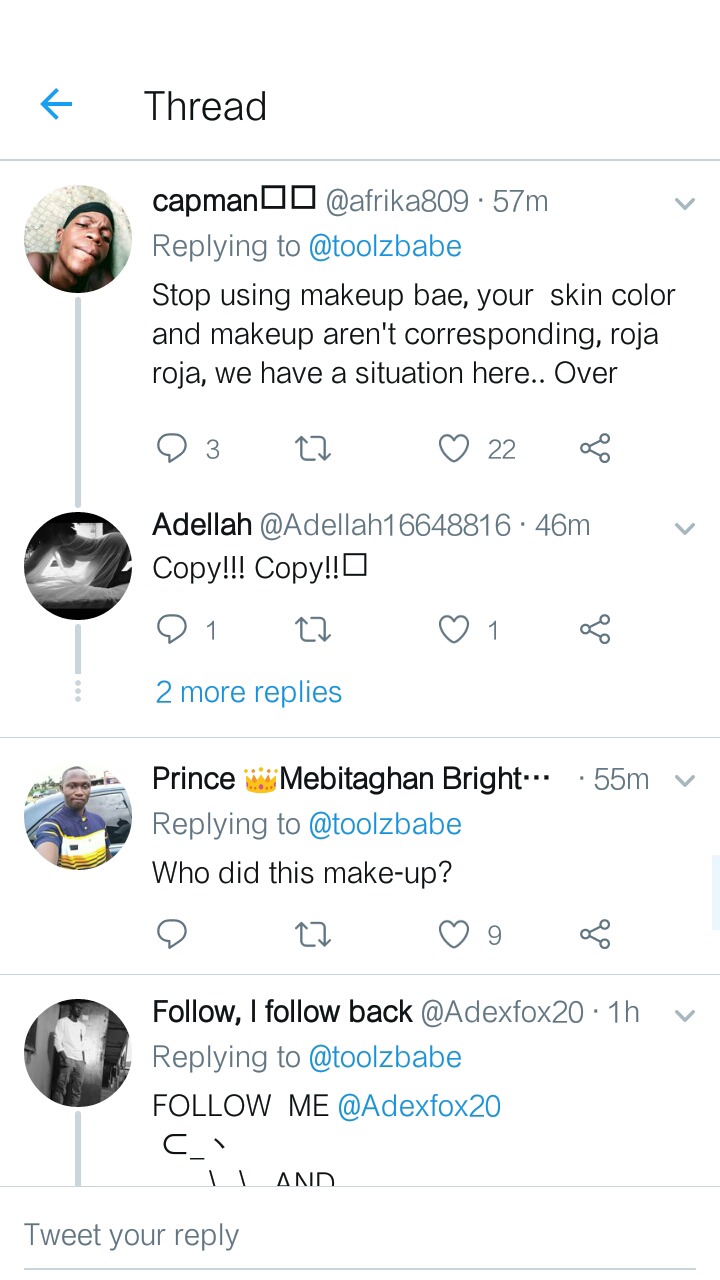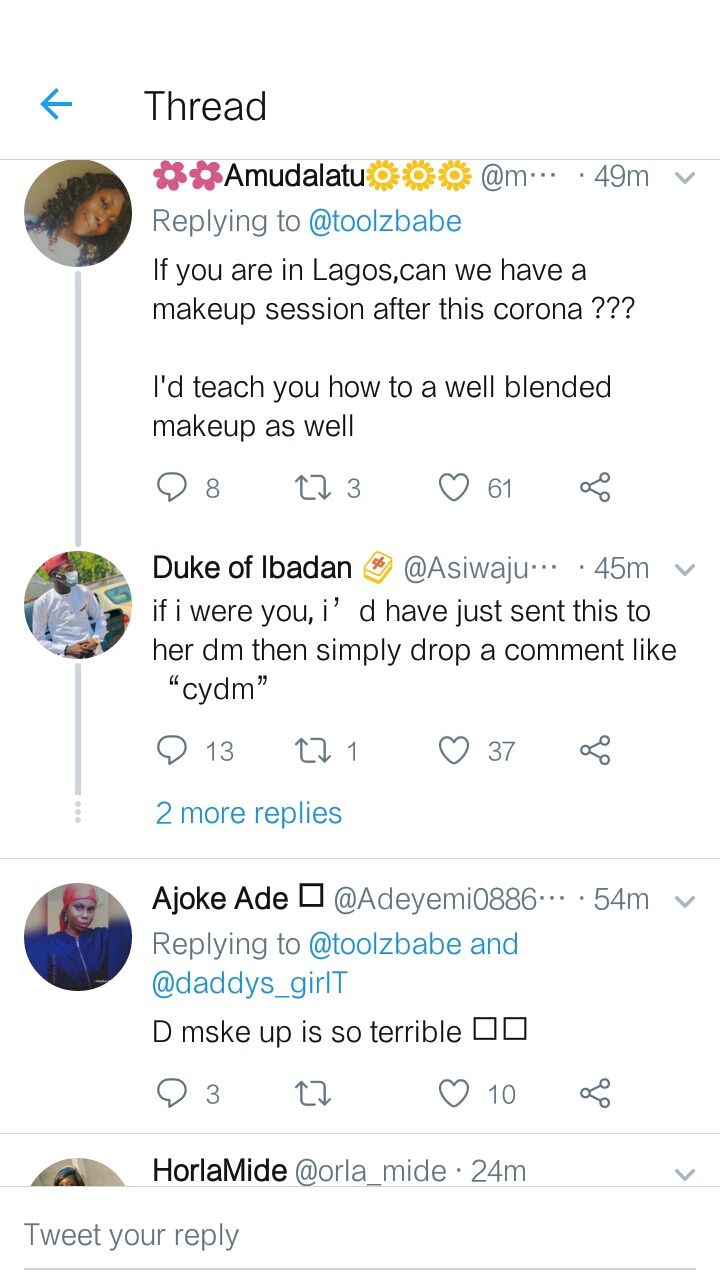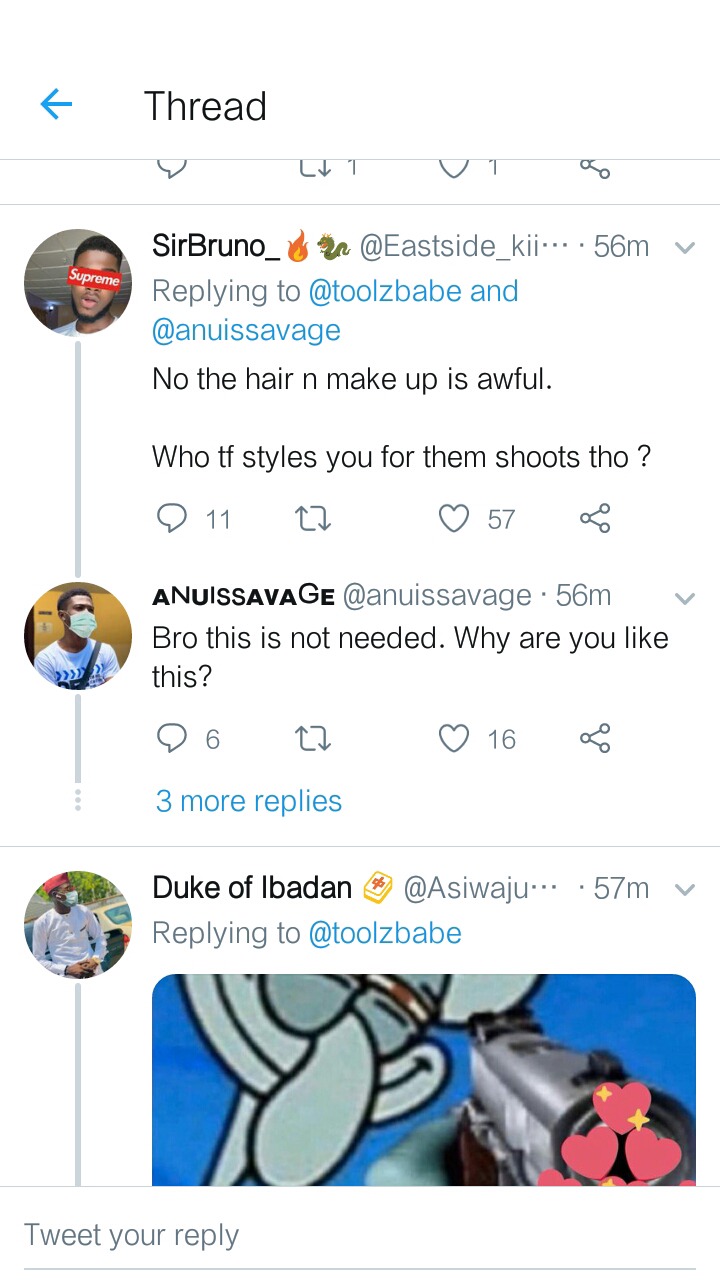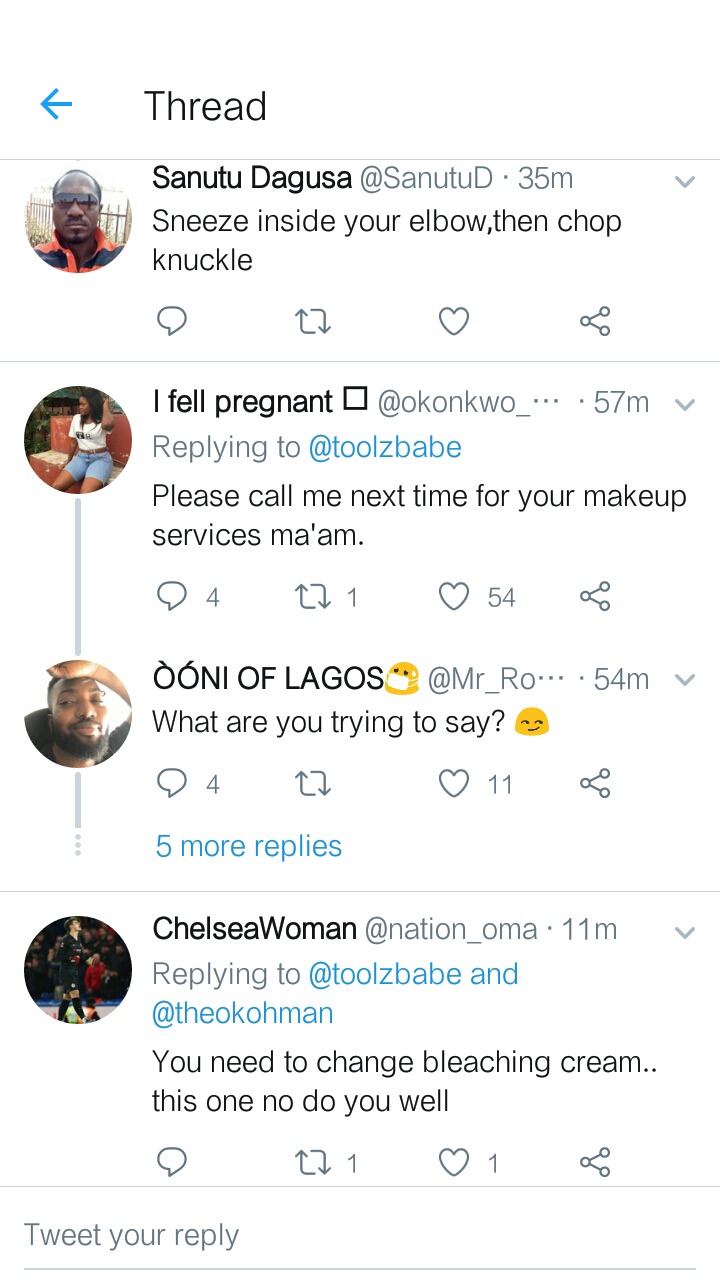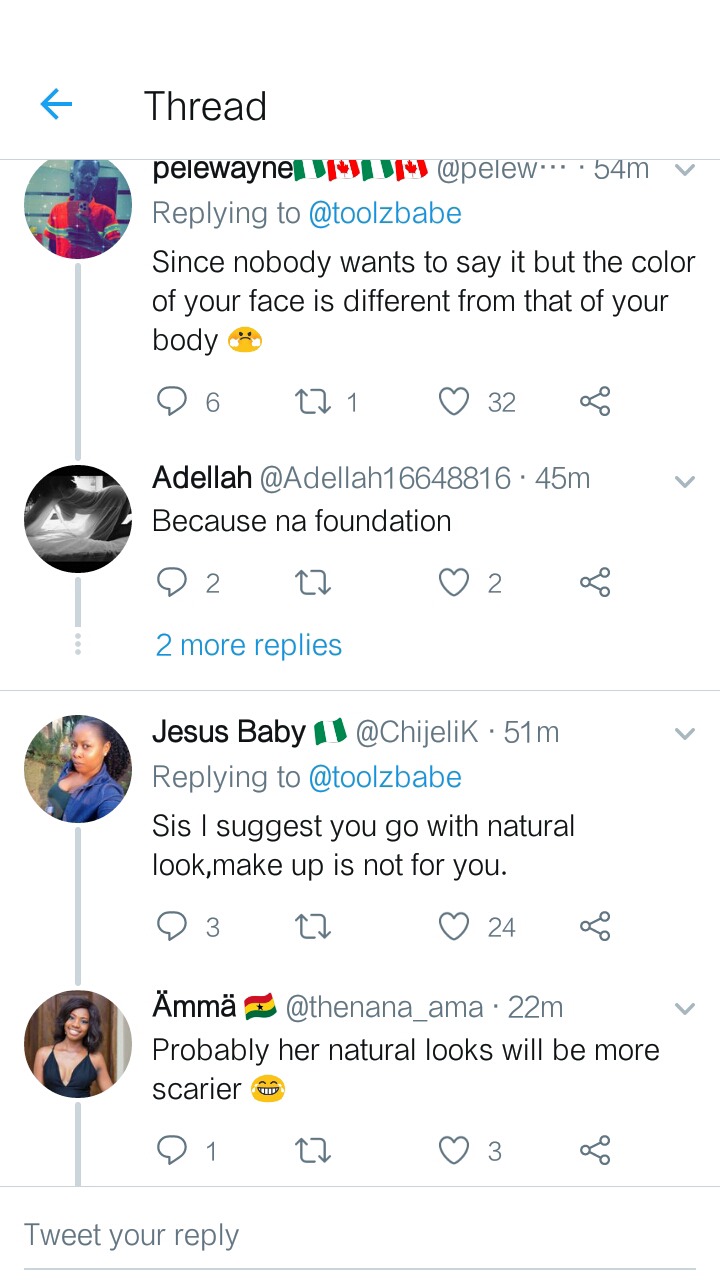 What is your own comment on this? Please share this post and be nice to the lady via comment below.